Drinks and Snack Vending Machines
We are where our consumers are.
Whether your customers are at work or on-the-go, our vending machines will provide them with and convenient and varied choice of snacks and treats.
Vending machines solutions can include:
Unlimited access to your vending machine, 24/7.
A comprehensive range of cold drinks and snacks from popular brands and suppliers.
We offer the opportunity to tailor what goes in the vending machine to best suit your customers.
We handle payments and machine maintenance and all functions are automated.
Flexible options available from leasing, to fully managed with commission.
We guarantee the best possible service as outlined in our service level agreement – or we pay you compensation.
Sweet Or Toy Towers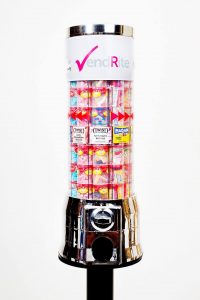 Get something for nothing! – with Vendrite's Towers
Whether your site is a fun family friendly venue, a busy office, a sports club or a 24 hour garage, Vendrite's vending towers offer a great additional service and can be customised for any environment.
Towers can be filled with:
Top brand chocolates
Popular sweets
Child friendly, novelty toys
We take care of all the cash handling and machine maintenance. Requiring no electricity, the towers can be placed on any flat surface and with no running costs, all your commission is profit.
With our unique peace of mind guarantees on service and open book audit system, there is no better choice in the market
Coffee Vending Machin
Get the barista experience in-house.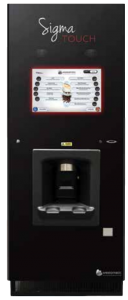 Whether for the energy boost or the smooth taste, it's no wonder the UK tea and coffee market continues to grow. Equipped with quality coffee,  you'll provide an in-house coffee shop experience – without the usual costs!
Whether you're looking for coffee from bean to cup, fresh ground or instant machine, our vending solutions ensure that you and your customers can enjoy a cost-effective, reliable barista experience at the press of a button.
Honesty Boxes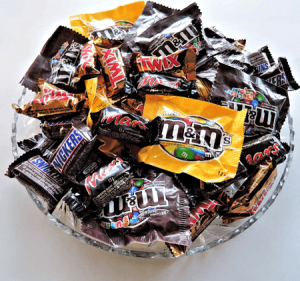 No cost, just convenience.
Honesty Boxes provide a free to host and convenient snacking service for your office or venue. Simply placed at your site, the snack container trusts your customers or employees to place the payment in the box, meaning there is no need for an attendant to collect them.
What makes our boxes different?
We pay 20% to you on every transaction, which is double the commission all other honesty boxes pay
We are the only honesty box provider that give YOU commission, giving YOUthe choice of how to spend it
We offer you the widest choice of branded products on the market, including Pringles, Mars, Maoam etc.
This snack solution is simple, convenient and free to host, so there's nothing to lose.
£ 22,475
 shared with our clients so far in 2017
.